Committed to Ensuring the Most Comfortable Visit Possible
Whether you're looking for routine cleanings and preventive care, cosmetic dental services, specialty dental services such as implants and root canal treatment, or have a dental emergency, we're here to help.
Meet the dentist
Skilled Professionals
At Broadway Family Dental Care, our friendly team is committed to providing you care that is comfortable and comprehensive. We offer general dentistry services including dental cleanings and crowns, cosmetic dentistry services including veneers and professional teeth whitening, and even specialized services such as dental implants, root canal treatment, extractions and more – all in one familiar place! How can we make you smile today?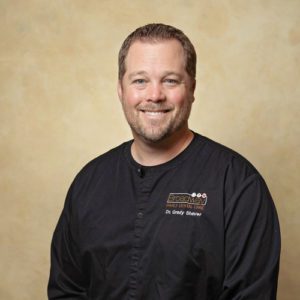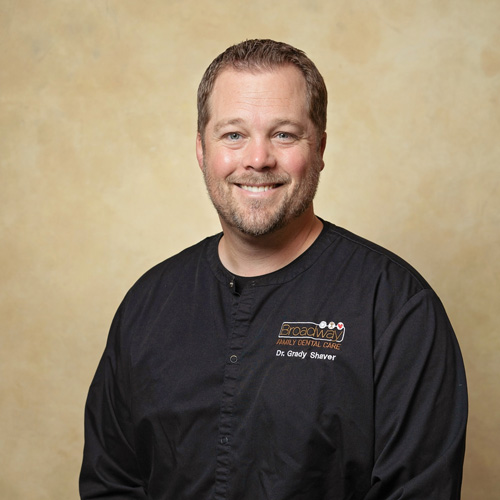 Dr. Grady Shaver
Our Services
Dental Services for Your Entire Family
We care for patients of all ages – from children to grandparents. Broadway Family Dental Care in Milton-Freewater, OR, offers advanced, comprehensive dental care to take care of you and your family in a calming, friendly and judgment-free environment. With our wide range of in-house services, we rarely have to refer patients out of our office for their dental care.
PREVENTIVE DENTISTRY
Preventive dentistry focuses on the treatments and practices that help people prevent oral disease or other dental problems.
RESTORATIVE DENTISTRY
Restorative dentistry serves to restore teeth that may have been damaged through common oral health problems or more serious dental issues.
COSMETIC DENTISTRY
Cosmetic dentistry treatments exist to enhance the appearance of one's smile but also to improve the function of your mouth, teeth and gums.
EMERGENCY DENTISTRY
Dental emergencies happen at random and can affect your ability to carry out your daily routine.
SPECIALTY SERVICES
Why race across town to dentists you don't know? We provide comprehensive, specialized dental care for your entire family in one familiar place.
Take a Tour and See Us in Action
Scheduling a visit
We Look Forward to Seeing You
We are thrilled to have the opportunity to become your preferred dental provider for you and your family and look forward to meeting you. Broadway Family Dental Care not only serves the residents of Milton-Freewater but also the neighboring community of Walla Walla, WA. Our dental office is conveniently located across the street from Les Schwab Tire Center on East Broadway Ave, just west of South Columbia Street.